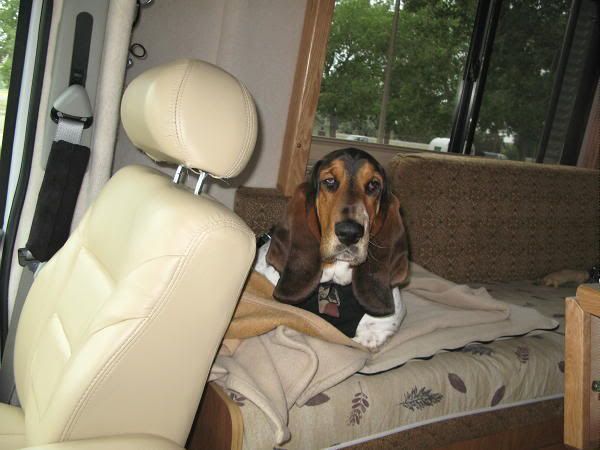 Bogie in his favorite riding spot with a view on the couch/bed, and all buckled in.
We travel with our 5 year old Basset Hound, Bogie. He's a wonderful traveler, loves everyone we meet on our campground walks and travels, and keeps up laughing at his silly antics. There is nothing like having a warm furry friend with sad eyes and long silky ears to keep you company on your travels.
Bogie has completed Canine Good Citizen training, which is a program through AKC. The Canine Good Citizen Program is a two-part program that stresses responsible pet ownership for owners and basic good manners for dogs. Many campground owners and fellow travelers have commented on our well mannered Basset.