I wouldn't have it any other way. We don't have them long enough and every moment I spend with them brings joy to my heart. Both our labs are rescues and it might cramp us a little bit, but I know in a few years they will no longer be with us.
Some might think we are crazy but we bought our house in SC just for Katie. After being in FL and the restrictions where we lived I wanted to make the rest of her life happy. Yes she is on 4 acres, lake and pool to do whatever she wants. This is Katie's house and we are sharing it with her.
And they even have a golfcart......yes my labs are very spoiled.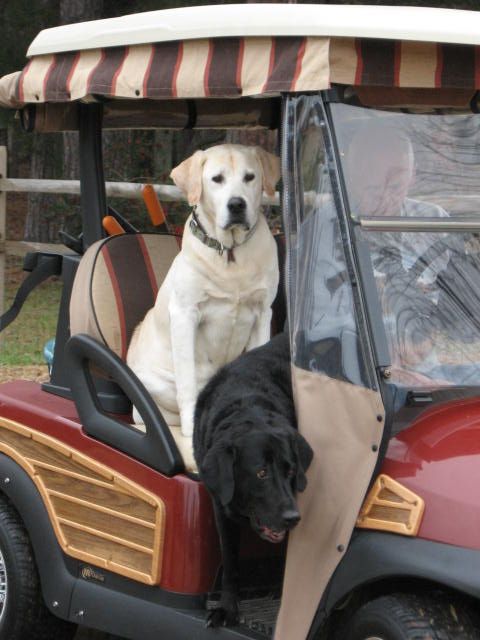 and here is Katie (black) and Bailey (yellow) on his first camping trip.