Rich, I was also thinking of installing a hitch in front.
Please keep us advised how it goes.
Are you going to do it yourself?
Lots of plastic up there in fromt: under the bumper, that surely would have to be cut/ trimmed. Or just left off?
Then there is this option to carrying the spare tire and still being able to Tow something.
Not sure if I am that happy with it. Spare sits way back.
Would be OK if you wanted to carry a Box or something between the tire carrier and the back of the BF.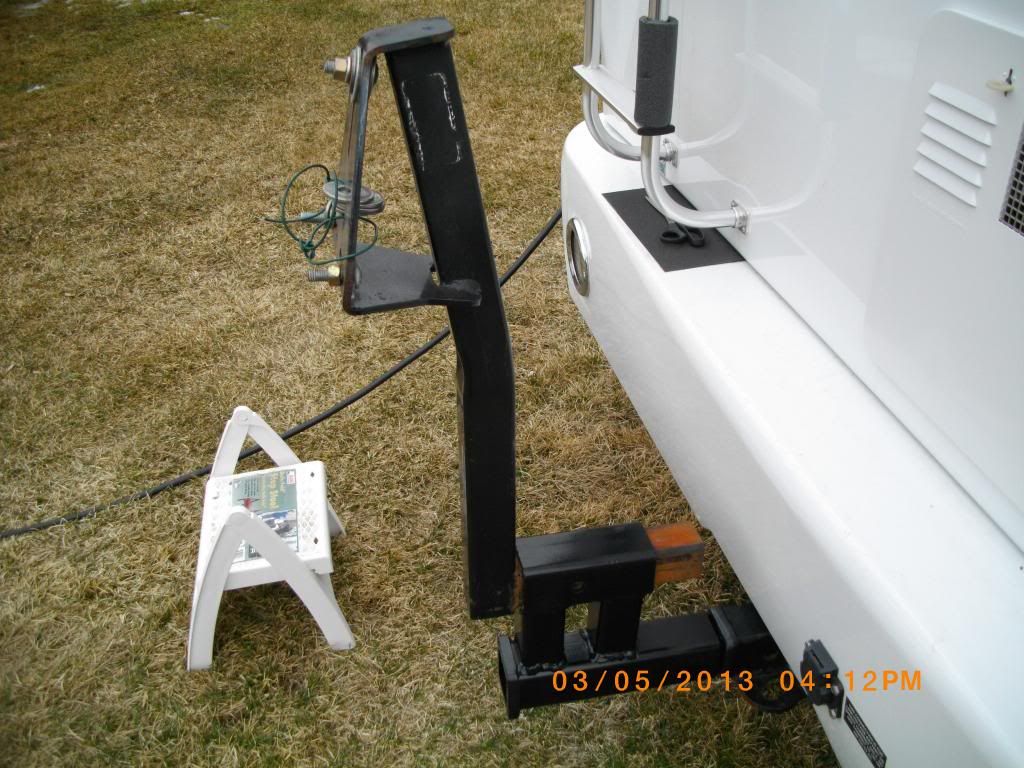 Any other ideas/ options? Looks like the simplest is just to carry Spare inside under couch.
Does anybody make a tire carrier and being able to tow at the same time?
Dallas, tire carrier shown is yours. Thanks again.